Buy To Lets
A Buy-To-Let Mortgage is used to purchase a property to let. The rent received by the property owner is usually used to pay off the interest of a Buy-To-Let Mortgage.
Lenders require borrowers to provide a larger deposit and repay at a higher interest rate for this type of product. This is due to the higher risk associated with Buy-To-Let lending.
As well as passing stricter stress tests (showing you could afford repayments if the interest rate increased significantly), Buy-To-Let borrowers are required to already own a property and meet an upper age limit.
When it comes to Buy-To-Let Mortgages, there are many rules and regulations to consider, while you'll also need to decide if you want to take out the loan personally or as a limited company.
To help you make the right decisions and receive access to the best possible finance, it's essential that you work with a trusted adviser who has experience in this complex marketplace.
Your home or property may be repossessed if you do not keep up repayments on your mortgage.
The Financial Conduct Authority do not regulate some aspects of commercial finance.
Business Loans
A Business Loan could provide you with the finance you need to take your company to the next level. Loans of this nature are frequently used to pay for business expansion, recruitment or one-off expenses.
To secure a Business Loan, you will need have your finances in order and may be asked to provide accounts. Lenders often look into the personal financial situation of the business owner and the company's credit history.
Businesses can apply for Secured Loans (which are secured against an asset) if they need more capital, or Unsecured Loans (which require no collateral) for a smaller sum.
To make sure you choose the right loan for your requirements and benefit from the best interest rates and terms, it's vital that you work with a trusted financial adviser.
Cashflow Finance
This type of short-term business finance usually comes in the form of an Unsecured Loan which is not taken out against an asset, it is most similar to an overdraft facility.
It is used by businesses to get capital quickly in order to smooth out gaps in their cashflow due to seasonal dips or non-paying clients.
Cashflow Finance can also be used to fund recruitment, expansion, paying off large bills or even a management buyout.
Deciding which type of finance is right for your business is an important decision, which is why our expert advisers are on hand to talk you through all the options available to you.
Commercial Mortgages
Similar to its residential counterpart, a Commercial Mortgage is a loan provided on a business property.
Existing businesses can use Commercial Mortgages to expand or release equity, while start-ups may need one to open their first office or premises.
Commercial Mortgages are also used by property investors to buy and secure premises to rent out.
It may be hard to find the time to secure a Commercial Mortgage, which is why our expert advisers will help you to find the best option for your requirements.
Our case managers will also help to keep everything on track by completing all the paperwork and will be with you every step of the way until your mortgage has been financed.
The Financial Conduct Authority do not regulate some aspects of commercial finance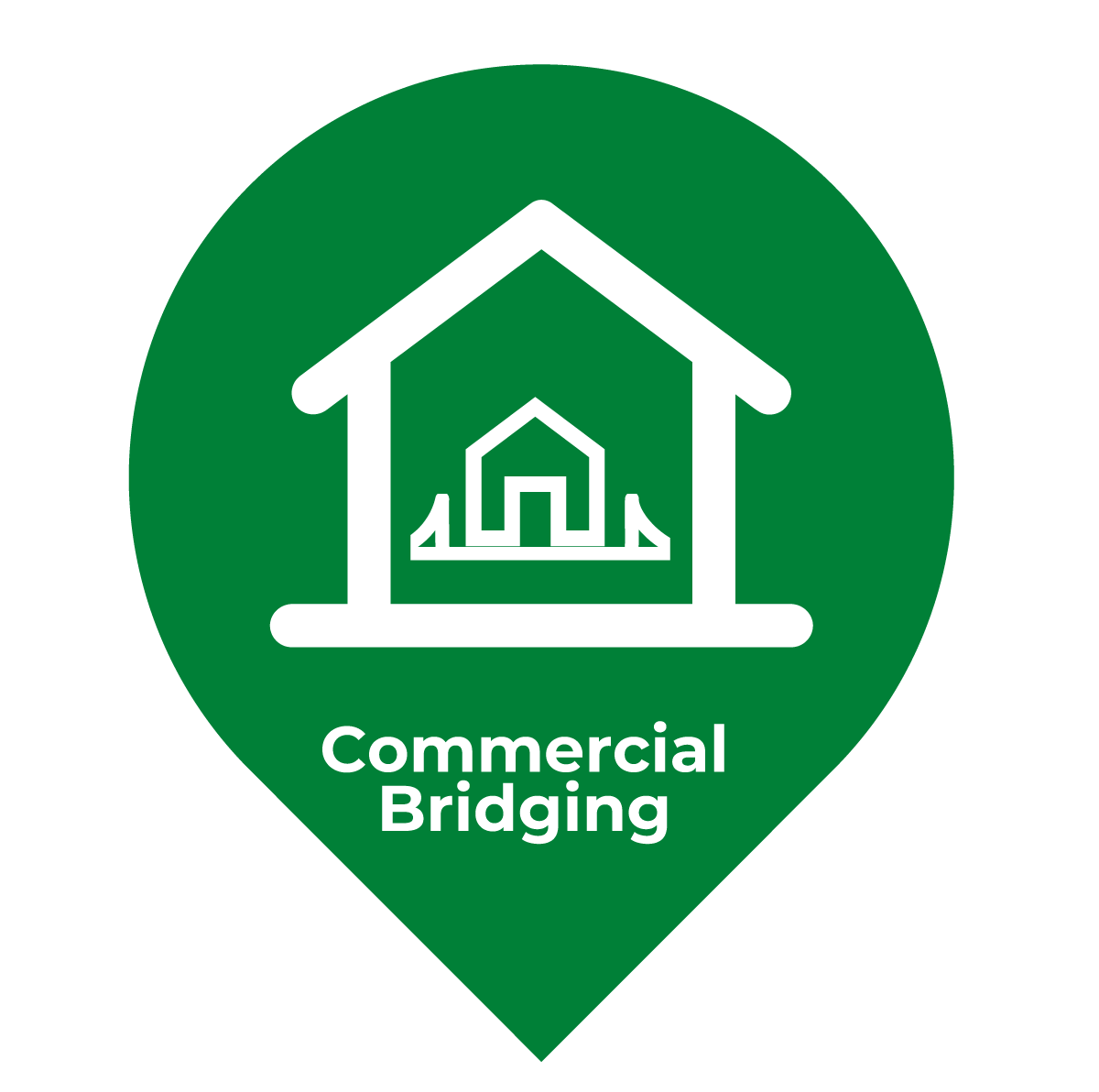 Commercial Bridging
A Commercial Bridging loan allows you to fill a financing gap quickly for a property which has commercial use of at least 40%.
This type of funding can be used by landlords who are looking to let the commercial property out or purchasers who are looking to use the premises or sell it on after making renovations.
Commercial Bridging is more expensive than traditional finance as it can be accessed quickly and is generally viewed as a short-term solution.
Bridging Finance can help businesses to make a purchase which may otherwise have fallen through. Our advisers can work with you to find the perfect bridging solution for the needs of your business.
The Financial Conduct Authority do not regulate some aspects of commercial finance
Stock Finance
This type of finance is used by businesses with existing stock to fund a cash injection or purchase further stock. Businesses release value from the stock they own in exchange for upfront funding, meaning less of their money is tied up in assets.
Stock Finance, also sometimes known as Inventory Finance, helps businesses to manage their cashflow and use the funding to pay for expansion, recruitment or manage peaks and troughs in sales.
The provider will usually offer the finance for an agreed term and will assess the amount you can borrow depending on your stock levels. You may be asked to complete an independent stock valuation before funding is secured.
Stock Finance is a specialist type of business finance and our advisers can help you to make an informed decision on whether it is suitable for your company.
Invoice Finance
This type of finance is used by businesses which have a lot of outstanding invoices with long payment terms (often up to 90 days) and need a cash injection.
Invoice Finance helps companies to alleviate cashflow problems, get paid for work they have completed and focus on other parts of their business.
The finance provider will advance you a percentage of the value of invoices owed to you within a few days. Once the invoices have been paid, you'll receive the remaining value minus the lender's fees.
Depending on which provider you choose, you may have to chase the invoices yourself or they may do it on your behalf.
There are different types of Invoice Finance available, such as invoice factoring and invoice discounting, so it's important you do your research and work with a trusted adviser to find the best solution for your needs.
Start-up Finance
Start-up Loans are used by fledgling businesses which have been operating for less than 24 months to access finance to fund the early stages of the company.
This type of finance can be used to purchase business premises, hire key staff or pay for stock. Start-up Finance is frequently offered with competitive interest rates and will need to be repaid over a period of years.
In order to access Start-Up Finance, it's likely you'll have to provide a business plan or current accounts, as well as pass a credit check to ensure you can afford to pay back the loan.
When you're just starting a business, it's important you make the right decisions to enable future growth. Our advisers are on hand to discuss your requirements and help you to access the funding you need to thrive.
Let's Make Things Happen
"Excellent service once again!
After being messed about by another company, I found UK Advisor online. They are professional, quick and have delivered every time! Roll on other BTL remortgage with them soon!"